31 Jan

4 Things to Keep in Mind During the Planning Phase
Consider the Big Picture
If you have an existing patio, you may be already limiting your design ideas. The first thing to do is expand your view. Don't just think of upgrading your patio, but rather upgrading your yard. Develop a plan for the entire area. Even if you only upgrade a portion of your yard now, don't limit your future ideas. Whether it be a hot tub, a walkway, or landscaping elements, consider where future components could be included.
Incorporate your Personal Style
There are many ways to make your hardscape unique to your tastes. Whether your home be more traditional or modern, you may prefer a space consisting of straight edges, perhaps with different heights, or maybe you'd prefer a more organic shape allowing the lay of the land to direct the shape. Our team will work with your preferences to create a hardscape that allows your personal touch to the design.
Create a Focal Point
Consider what your priority is when either entertaining or using your space personally. A pergola can be a great way to add shade over a place to have a meal. A firepit can allow seating all around allowing conversation to flow.
Add Landscaping Elements
Landscaping can allow the flow from greenery to concrete and stone by adding color and texture. Trees can add privacy and shade, while flowers, decorative rock, or a mulch bed can open up the space and make it seem even larger. These elements can be predetermined and added during the hardscape installation.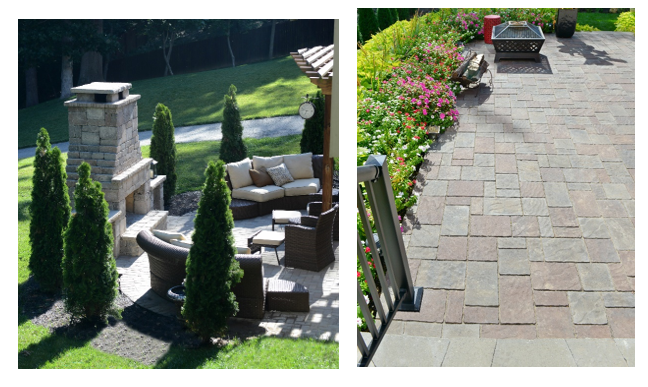 We will help you every step of the way to make your dream backyard retreat become a reality. For a free estimate and 3D design, click the schedule an appointment button now or call 816.499.2547!